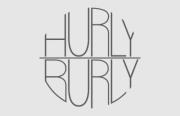 Adana Twins (exploited/Hamburg)
Mia Rabe (millhouse)
Thomas Saubermann (houztekk)
Exploited dip their toes into the world of disco edits with the launch of new sublabel Black Jukebox introducing the Hamburg axis Adana Twins (comprised of Friso & Benni) into the fold. Adana Twins (alongside Doctor Dru) lead the way with their slo-mo housed-up boogie-soul joint "Juicy Fruit". Alongside it "Supreme" dips into housier territory with the primitive scratching and rising piano lines giving proceedings an 80s sensation soaked with twilight niceties. Both tracks are presented it in a nicely recut fashion reminiscent of the great Tiger & Woods. Adana Twins host a regular night at their residency Baalsaal in Hamburg. Those guys have some nice stuff coming up.
http://soundcloud.com/adanatwins
https://www.facebook.com/events/163353573771197/
[facebook_ilike]