RICHARD EIGNER (RITORNELL)
Richard Eigner is a composer, sound artist, producer and drummer residing in Vienna and Linz, Austria. In his music he is crossing the borders of »experimental acoustic music«, »minimalism« and »electronica« with a focus on the symbiotic use of acoustic elements and electronically produced and processed sounds. Strenuous with numerous sonorous projects he is kept busy with his playful musical project Ritornell, the setup of Denoising installations or drumming for the likes of Patrick Wolf, Flying Lotus, Dimlite and Patrick Pulsinger. His compositions were used by Robert Seidel for his projection and paper sculpture »Chiral« at MOCA Taipei or by canadian director Bruce LaBruce for his melancholy zombie movie »Otto; Or, Up With Dead People«.
Curriculum Vitae
:
Born 20/03/1983 in Linz, Austria
2008 – 2011 Doctorate studies of Philosophy, University of Art and Industrial Design Linz and University of Applied Arts Vienna
2006 – 2008 Studies of Mediacultures & Arttheory, at University of Art and Industrial Design
2005 – 2007 Studies of Music- and Mediatechnologies at Anton Bruckner Private University Linz with Adelhard Roidinger and Karlheinz Essl
2002 – 2006 Studies of Multi Media Art at University of Applied Sciences Salzburg, Major Audio Art / Minor Animation
Internships
Feb 2007 Recording assistant at Feedback Studio for Japanese band Quruli
Jul – Dec 2005 Patrick Pulsinger/Feedback Studios Vienna
Aug 2004 Brucknerhaus Linz
Aug 2002 Ars Electronica Futurelab Linz
Awards & Scholarships
2011 Voixtronik Award. Category: Instrumental
2011 bm:ukk composition work scholarship
2010 Fohn Scholarship
2009 Research Scholarship of the University of Art and Industrial Design Linz
2008 Upper Austrian Talent Promotion Price for composition
2008 Project Scholarship of the University of Art and Industrial Design Linz
2005 »Elektronikland« Award of the state Salzburg. Category: »Experimental Electronics«
2005 UTV Rockt! Music Award for the music video to I-Wolf – Money, Money)
2005 Honorary Mention at »ORF Shorts on Screen Award« for the music video to Mika – Masquerade
Exhibitions (selection)
Denoising Road Bangor Gwynedd, INTER/Actions Symposium. Bangor University School of Music (2012)
Denoising Installation. Interface II. Werkstatt für Sound-Art. FFT Düsseldorf (2012)
Musicbox (multichannel version). Soundscapes Special Edition. Sonorous Horreum. Kapu Linz (2011)
Denoising Installation. Centro Per L'Arte Contemporanea Firenze (2011)
Denoising Lutherse Burgwal. TodaysArt Festival Den Haag (2010)
Karin Fisslthaler / Richard Eigner – Expedition Sonar. Lentos Kunstmuseum Linz (2010)
Concerts (selection)
Sónar Festival Barcelona, RBMA Melbourne, Beirut Art Center, TodaysArt Festival Den Haag, Copenhagen Jazz Festival, Störung Festival Barcelona, Wundergrund Festival Copenhagen, Tuned City Festival Berlin, digitalanalog Festival Munich, Treffpunkt Neue Musik ORF Landesstudio Linz, Ars Electronica Festival Linz, Sound:Frame Festival Vienna, Elevate Festival Graz, Temp~ Festival, FM4 Signs & Signals, ORF Radiokulturhaus Vienna, Zacherlfabrik Vienna, Soho Ottakring Vienna
Concerts, Recordings, Collaborations with (selection)
Flying Lotus, Dimlite, Patrick Wolf, Patrick Pulsinger, Andreya Triana, Pamelia Kurstin, Shigeto, Ilpo Väisänen, Didi Bruckmayer, Franz Hautzinger, Sharif Sehnaoui, Charbel Haber, Osman Arabi, Scrambled Eggs, Rabih Beaini (Morphosis), Pomassl, Yuri Landman, Wolfgang »Fadi« Dorninger, Heidelore Schauer, August Engkilde, Philippe Petit, Hilary Jeffery, Todd Simon, Shit & Shine, Thomas Jarmer, Toby Laing (Fat Freddys Drop), Karin Fisslthaler, Gerald Votava
German:
»Golden Solitude« changiert zwischen verspielter Tanz-Musik und anspruchsvoller Hör-Musik. Sehr spielerisch, aber auch respektvoll, erkunden Eigner & Gerold die ästhetischen Errungenschaften des 20. Jahrhunderts und experimentieren zwanglos mit Versatzstücken der Popkultur. Mit viel Fingerspitzengefühl vermengen sie akustische Elemente mit elektronischen Klängen und erschaffen ein Album, das auch nach mehrmaligem Hören noch an der Grenze zwischen Pop und Avantgarde schillert. Bei der tontechnischen Verfeinerung dieser frischen Klangemulsion wurde das Duo von Patrick Pulsinger unterstützt.
Eigner & Gerolds subtile Stücke fanden bereits Einsatz in zahlreichen Filmen. So verwendete unter anderem der kanadische Regisseur Bruce LaBruce die Komposition »Concrete Leaves« für seinen melancholischen Zombiefilm »Otto; Or, Up With Dead People«.
Richard Eigner, geboren 1983 in Linz, ist vorwiegend als Komponist und Sound-Artist tätig und wirkt bei vielen Produktionen als Schlagzeuger mit (u.a. für das Album »Magic Position« von Patrick Wolf). 2005 gewann er den Elektronikland-Award für experimentelle elektronische Musik. Neben einigen weiteren musikalischen Projekten führt er sein eigenes Label, Wald Entertainment.
Roman Gerold, ebenfalls Preisträger und im selben Jahrgang geboren, war zwischen 1996 und 2003 als Pianist in verschiedenen Jazz-Formationen in österreich tätig. 2002 studierte er Multimedia-Art in Salzburg und wechselte 2006 zur Germanistik. Seine Musik komponiert er freiberuflich für Theater und Film.
Live präsentieren Eigner & Gerold ihr Material als elektro-akustisches Trio im Verbund mit Gerhard Daurer. Das Hauptaugenmerk liegt dabei in der Improvisation mit einem äußerst reduzierten Setup an Instrumenten.
Während Gerhard Daurer die Möglichkeiten seines eigens entwickelten Gamepad-Granular-Synthesizers ausschöpft, addiert Roman Gerold subtile Melodien und lebhafte Drones und prozessiert die Live-Inputs der akustischen Instrumente. Richard Eigner verleiht mit seinem Ride-Becken, das er mit verschiedenen Utensilien (Bassbogen, Sizzle-Chains, Klobürste) spielt, den elektronischen Improvisationen feine akustische Rhythmen und Texturen.
Mit »Golden Solitude« erwartet den Hörer eine moderne und äußerst menschliche Sound-Erfahrung, die Leidenschaft und Ironie vereint.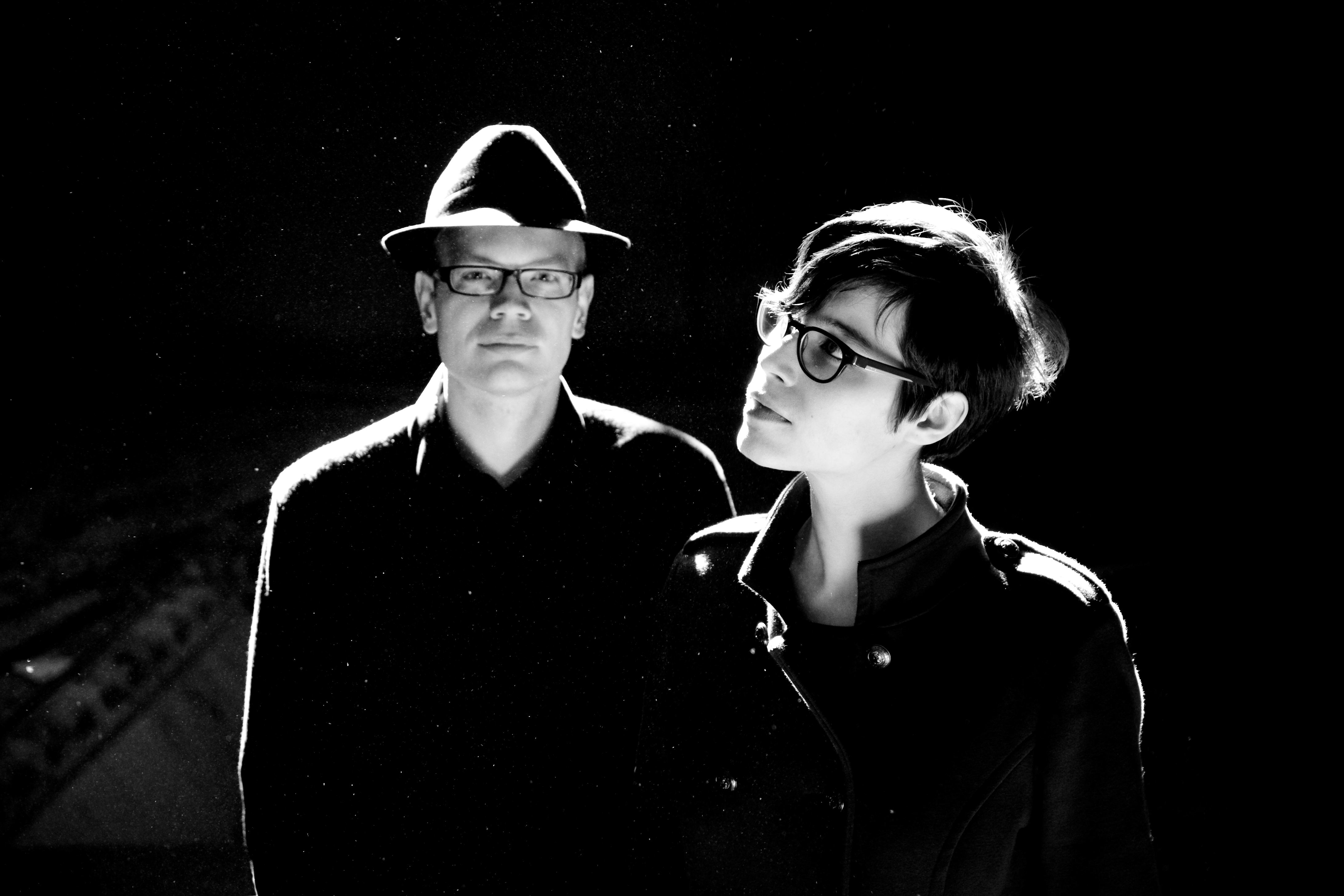 Links Richard Eigner:
http://richard.ritornell.at
http://www.ritornell.at